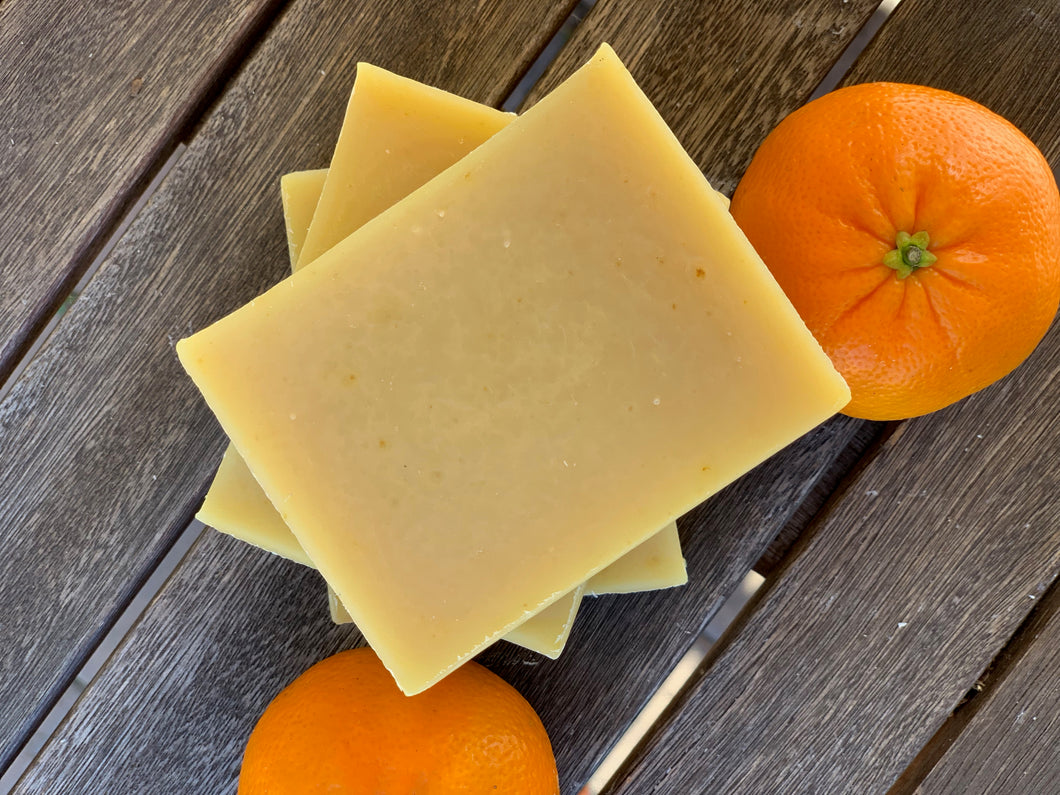 Gentle Citrus (Organic Soap)
Regular price $12.99 $9.99 Sale
7 left in stock!
Gentle citrus bar made with 100% organic ingredients.  This is a mild bar with a light citrus scent. It is an excellent choice for babies, children or anyone sensitive skin.  
NO PRESERVATIVES
NO SULFATES
NO ARTIFICIAL COLORS
NO ARTIFICAL FRAGRANCES
NO DETERGENTS
Ingredients:  Organic Olive Oil, Organic Coconut Oil, Organic Shea Butter, Water, Sodium Hydroxide, Organic Sweet Orange Essential Oil, Organic Honey and Organic Orange Zest. 
 Click to learn more about our ingredients and their benefits