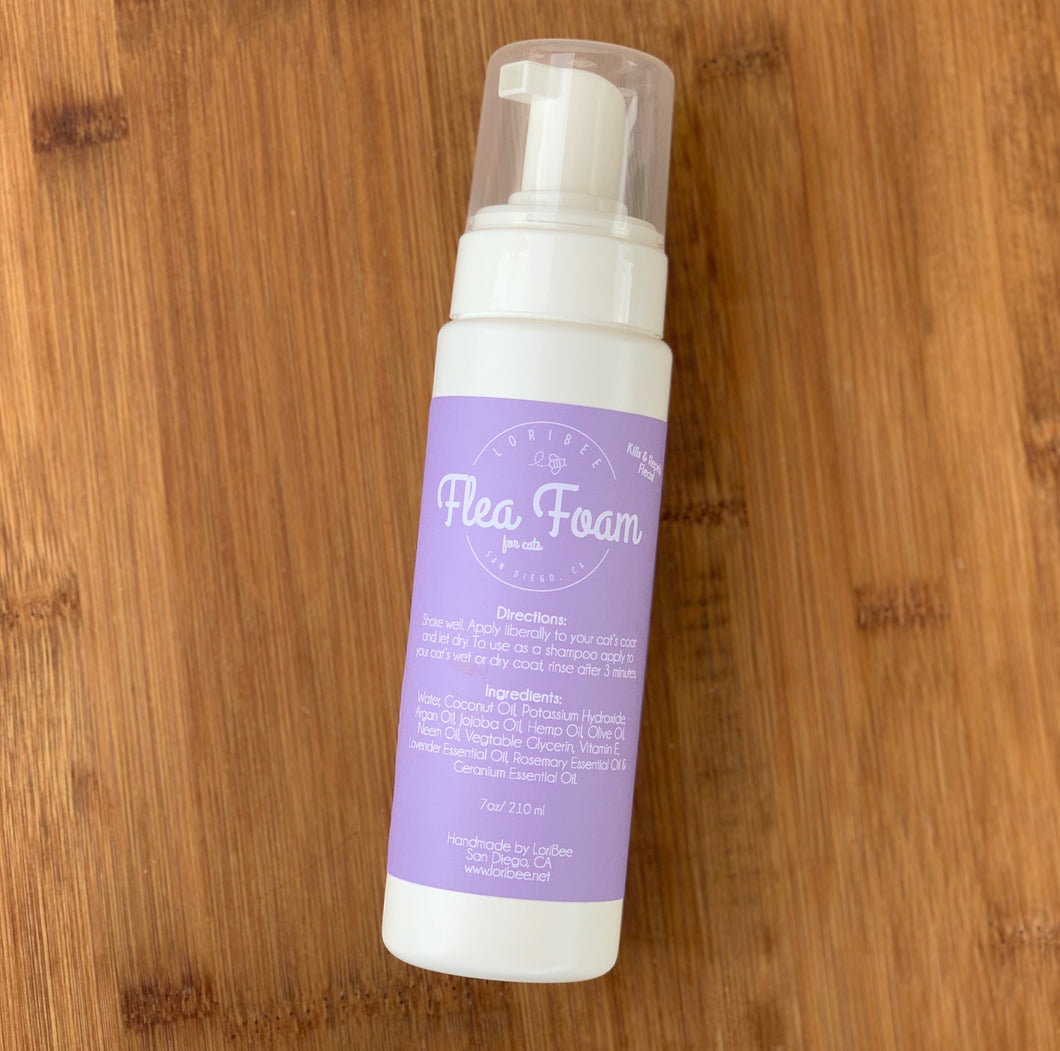 Flea Foam For Cats
Regular price $15.99 Sale
24 left in stock!
LoriBee Flea Foam For Cats is a liquid version of our Flea Bar but uses cat safe essential oils.  Castile soap is an effective and natural way to rid your pet of fleas.  Our Flea Foam contains Neem Oil and our cat friendly blend of essential oils that will kill and repel fleas. Flea foam strips away a flea's protective layer and they will die.  This product can be used as a leave-in treatment between baths or as a shampoo.  
Directions: Shake well. Apply liberally to your cat's coat and let dry. To use as a shampoo apply to your cat's wet or dry coat, rinse after 3 minutes. 
NO SULFATES
NO ARTIFICIAL COLORS
NO ARTIFICAL FRAGRANCES
NO DETERGENTS
NO PRESERVATIVES
Ingredients: Water, Coconut Oil, Potassium Hydroxide, Argan Oil, Jojoba Oil, Hemp Oil, Olive Oil, Neem Oil, Vegtable Glycerin, Vitamin E, Lavender Essential Oil, Rosemary Essential Oil & Geranium Essential Oil. 
7oz/ 210 ml
Click to learn more about our ingredients and their benefits