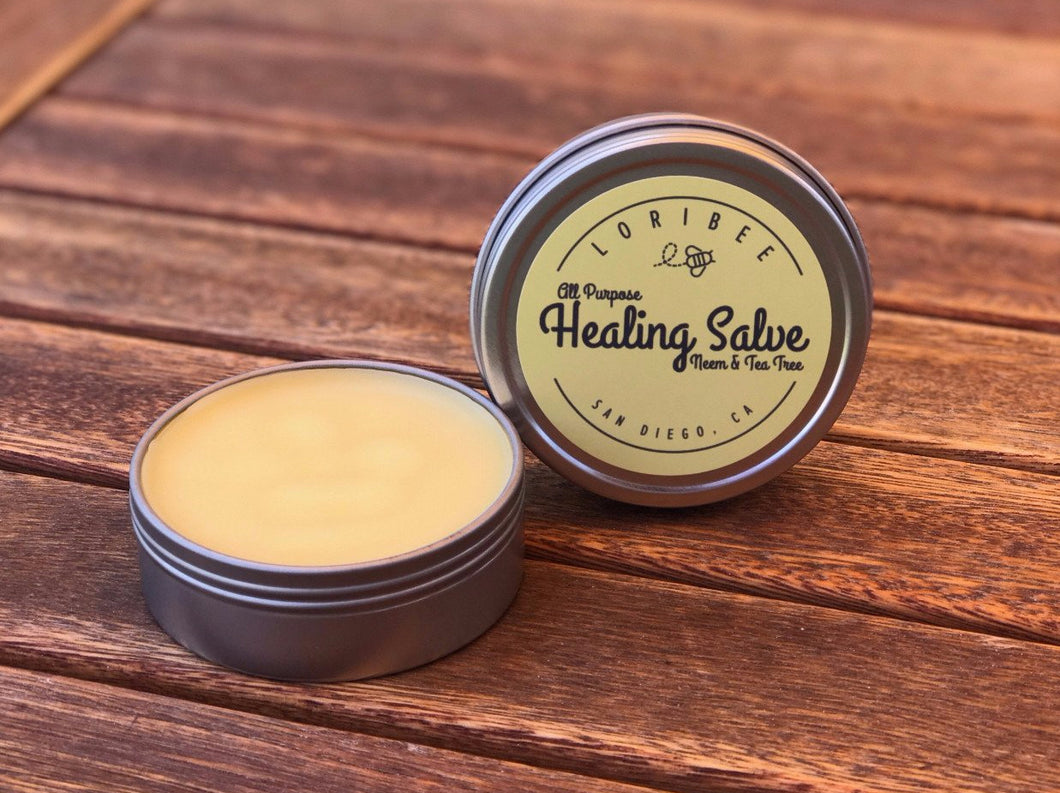 All-Purpose Healing Salve w/ Neem & Tea Trea
Regular price $12.99 Sale
6 left in stock!
Therapeutic grade salve made with Organic Neem Oil & Tea Tree Oil. Prevents infection, speeds healing, hydrates skin and reduces scaring. Neem Oil is loaded with antioxidants that protect your skin from environmental damage, smoothes wrinkles and stimulates collagen. This non-greasy fast absorbing salve is perfect for dried cuticles, cuts, burns, dry skin, chapped lips, eczema, acne spots and even hot spots on dogs! This salve is power packed with antibacterial and anti-fungal properties to quickly heal skin and reduce scaring!
Apply to cuts, abrasions, burns, bug bites, rashes, blemishes, scars, dry skin, dry cracked feet & more...
Ingredients: Organic Neem Oil, Organic Coconut Oil, Beeswax, Organic Shea Butter, Rosehip Oil, Vitamin e, Tea Tree (Melaleuca) Essential Oil. 
Size: 1.6 oz
Click to learn more about our ingredients and their benefits