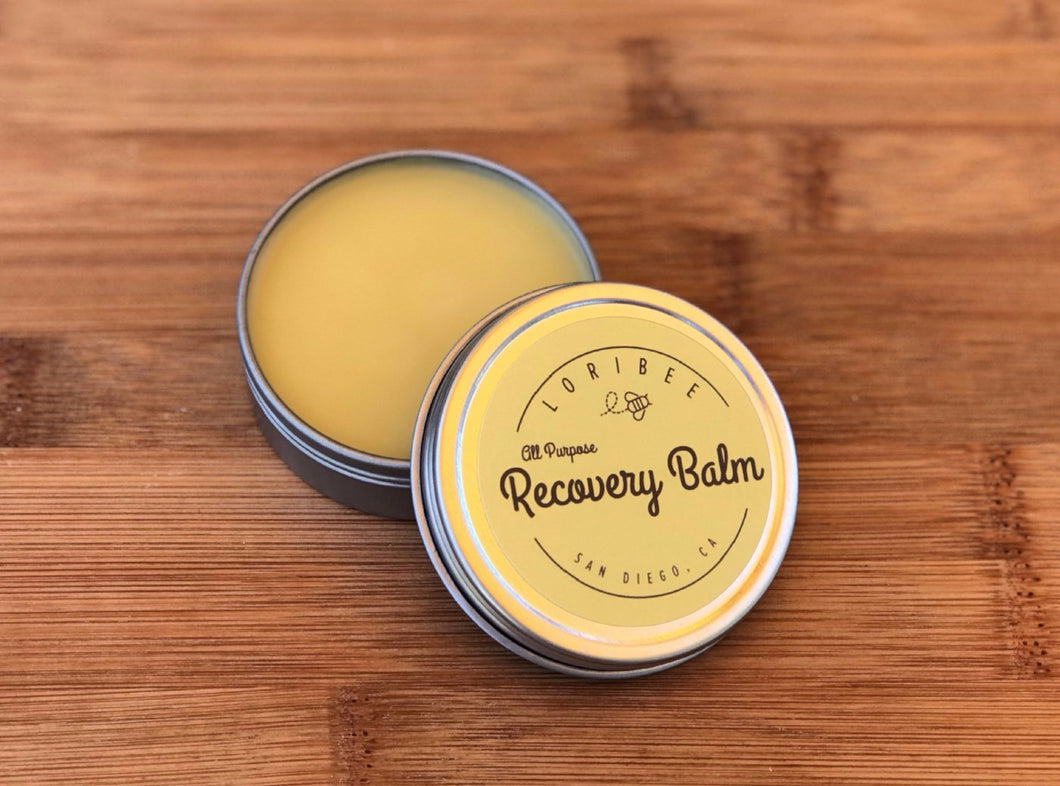 All-Purpose Recovery Balm
Regular price $12.99 Sale
7 left in stock!
The Recovery Balm is made with organic neem oil, hydrating butters, lemongrass and frankincense essential oil.  If you love our Recovery Bar you will enjoy the Recovery Balm!
Massage into sore muscles to soothe muscle pain and speed recovery.
Use as an all-purpose healing salve to prevent infection, speed healing and reduce scaring. Apply to cuts, abrasions, burns, bug bites, rashes, blemishes, scars, dry skin, dry cracked feet & more.
Ingredients: Organic Neem Oil, Organic Coconut Oil, Beeswax, Organic Shea Butter, Sweet Almond Oil, Avocado Oil, Rosehip Oil, Jojoba Oil, Vitamin E, Lemongrass Essential Oil, Frankincense Essential Oil
Size: 1.6 oz
Click to learn more about our ingredients and their benefits